News
Object In Focus: Moorcroft Pottery
Posted On: 30 Oct 2023 by Jodie Merritt to
Object In Focus
Moorcroft is a name familiar to any pottery fan - but how much do you know about the history of this iconic brand?
If there is one name guaranteed to pique the interest of pottery fans everywhere, it has to be Moorcroft. These stunning pieces have long been coveted for their detailed designs, vibrant colours, and distinctive look - but have you ever wondered just how Moorcroft came to be so popular?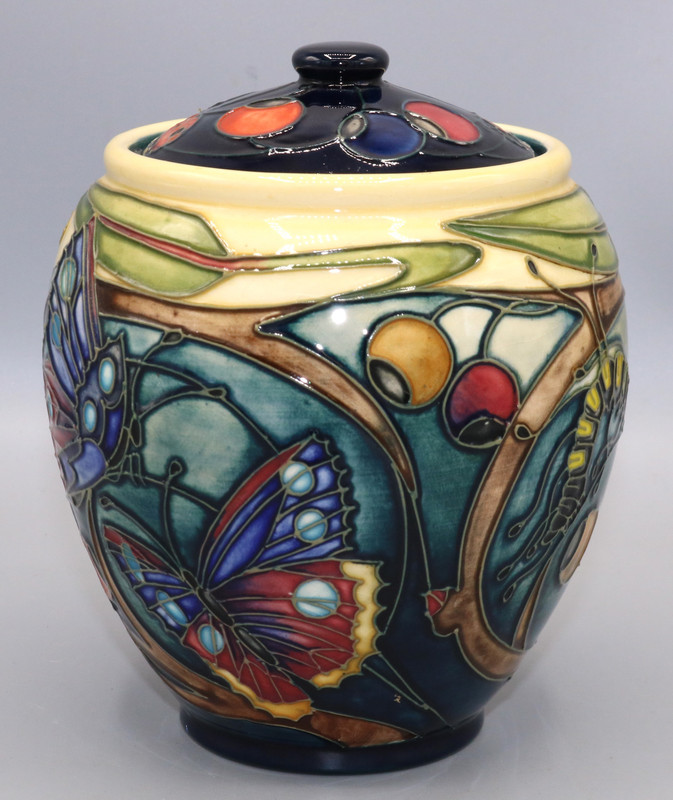 A History of Moorcroft
Moorcroft as we know it was originated by its namesake, William Moorcroft, a creative mind from Burslem, Staffordshire. Moorcroft spent time studying at technical college, before heading to study art at schools in London and Paris, before joining James Macintyre & Coo as a ceramic designer in 1897.
During this period, pottery was seeing a huge rise in popularity among Victorians, and factories with designers such as Christopher Dresser and Walter Crane were beginning to grow in status and recognition. Inspired, MacIntryre set out on a mission to design and develop a new range of art pottery - and he tasked the challenge to Moorcroft.
This was a period where the Arts and Craft and Art Nouveau movements were flourishing, and Moorcroft incorporated this trend into his work, producing the classic flower-based designed with clear, fluid lines which would become a Moorcroft staple. The design was a roaring success, enjoying awards at exhibition, and commercial success for Macintyres - and the rest, as they say, was history!
Moorcroft continues to be made and crafted in Burslem, Staffordshire, where it undergoes a creative process to transform raw clay into the stylish designs that are recognised and enjoyed by fans.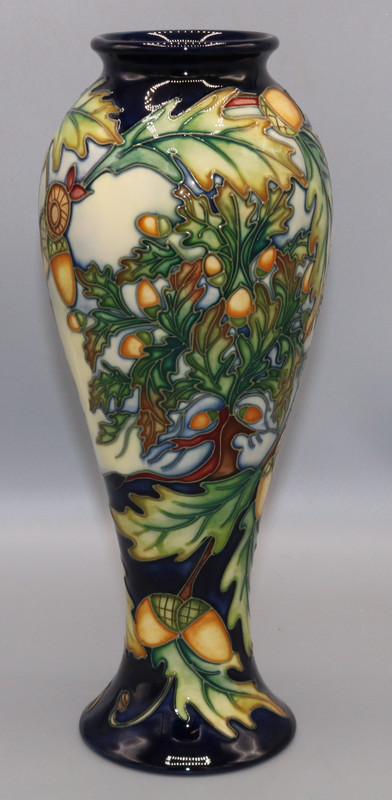 The Design Process
Designs start life as exquisite watercolour drawings, allowing the amazing details that Moorcroft are so famous for. When it comes to the pots themselves, Cornish clay is mixed with water, and Plaster of Paris moulds are used to create the gentle curves and shapes of the pottery. A sponge is then used to create a super smooth surface, and the name of the crafter is imprinted on the base, along with the Moorcroft stamp.
The watercolour designs are then painstakingly transferred directly onto the the clay - this is the secret to the glorious depth of colour - and a 300-year old technique known as "slip trailing" is then used to create the intricate outlines by hand. This sees a tracing of the drawing placed directly onto the clay, and artists using tube liners to apply a fine strand of liquid clay from a rubber bag, through a glass tube. The lines then hold the ceramic paint in place, and this is applied by artists.
The pot then goes through a first firing, before being dipped in glaze, and then are fired again - at this point, the incredible colours are revealed and preserved.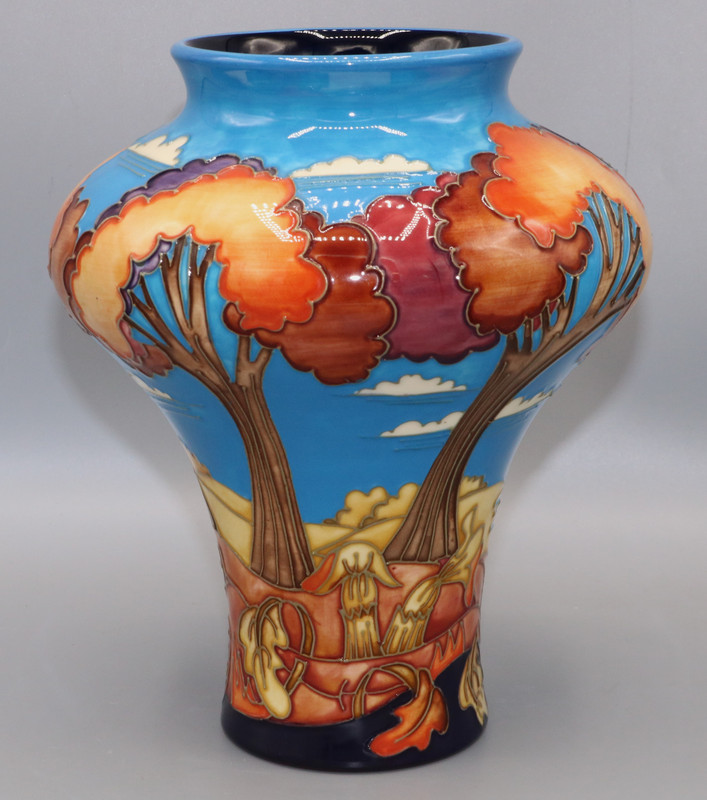 Collaborations
Moorcroft has continued to grow from strength to strength since the 19th century, and now offers collaborations and partnerships with key luxury brands, including Tiffanys of New York, and Liberty of London. Designs are iconic and recognisable, and the value has soared thanks to the unique individuality of each and every piece.
Here at Ryedale, we are fortunate enough to work with a wide variety of Moorcroft pieces - and for this weeks Antiques, Interiors and Collectables sale, we are delighted to present an amazing single owner collection from designers such as Philip Gibson, Sandra Dance, Emma Bossons and Sian Leeper.
Whether you are looking to start your Moorcroft collection, or pick up the perfect addition to your existing assortment, head down to this weeks sale and find your perfect match - from florals to countryside creatures, we have all the designs you could ask for!