News
Artist In Focus: Gillian Ayres
Posted On: 06 Nov 2023 by Jodie Merritt to
Object In Focus
British artist Gillian Ayres was a top seller at last weeks Antiques and Collectables auction - so we decided to take a closer look at the woman behind the painting, and discover a little more about this talented artist.
"In artist material shops I become rather excited and extremely greedy. I suppose just levering the lid off a tin of paint is a pleasure and pure turps probably smells better than any perfume."
In the world of abstract art, there is one name that should be recognised by fans of all levels and interests: Gillian Ayres, an artist who focused her work on the one element that is at the core of each and every artists; feelings and emotions. Citing Jackson Pollock and Henri Matisse as her inspirations, Ayres soon found herself stretching beyond the limits of her idols, and creating works and pieces that encapsulated her own unique style and way of seeing and describing the world.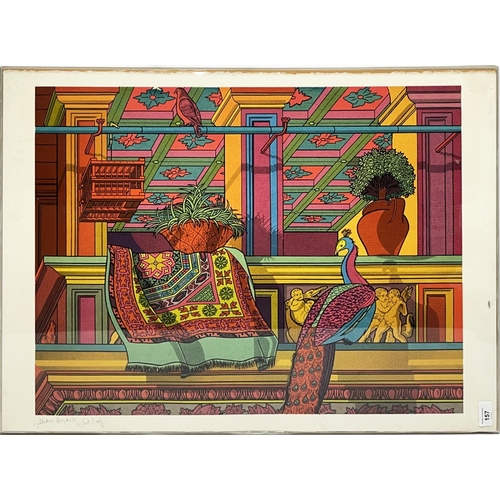 Background
Gillian was born on 3rd February 1930, and grew up as the youngest of three sisters in Barnes, London. She attended St Paul's Girls School, which she credited for sparking her interest in art, and she spend time with her friend Shirley Williams, teaching art to children in bomb-damaged areas of London after the war. Ayres applied to the Slade School of Fine Art in 1946 and, though accepted, was too young to enrol - as an alternative, she attended the Camberwell School of Art from 1946 to 1950.
Following her studies, Gillian embarked on a teaching career, no doubt inspired from those early days of teaching in bombed London. Her career was marked with triumph and breakthroughs; she was the first woman to ever run an art department in a British Art school as Head of Painting at Winchester School of Art from 1978 and 1981, and counted painters such as Robyn Denny, Roger Hilton and Howard Hodgkin as friends.
1981 saw Gillian finally step away from teaching, and relocate to a rectory on the Llyn Peninsula in North Wales, where she dedicated herself to her painting on a full-time basis.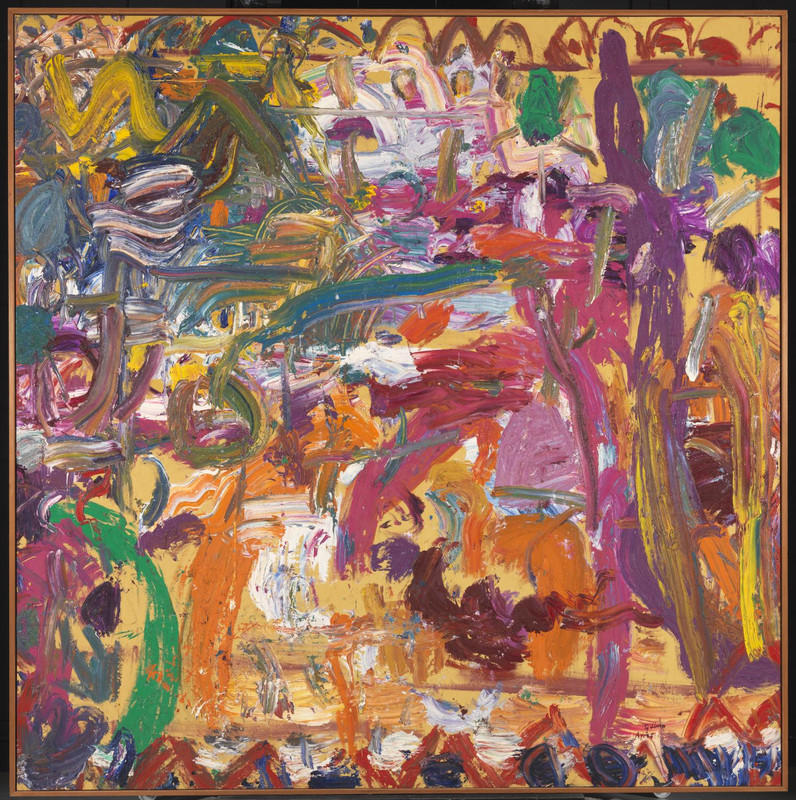 Her Work
Gillian is known for her colourful, vibrant abstract style, based on her assertion that art is to be looked at, enjoyed and emotionally responded to - rather than being understood. Naming her works after their completion contributed to this process - the titles are a reflection of the way they made the artist feel, rather than a commentary on their subject matter.
Though Gillian sadly passed away in 2018, her work and legacy live on, and she remains on display in galleries across the UK, where her amazing pieces continue to spark emotions and strike up conversations with fans and admirers new and old. Here at Ryedale, we were thrilled to sell her Pop Art style piece "Crevelli's Room" for a hammer price of £560 at ourr most recent Antiques and Collectables auction."Crevelli's Room" is a bold, vibrant piece depicting a balcony with peacock, and is a recreation of Carlo Crivelli's "The Annunciation" with Saint Emidus (1486), which is currently held in the National Portrait Gallery. The piece came signed and dated by the artist, and is a fantastic addition to any collection - and a wonderful lasting memory of the genius of Gillian Ayres.